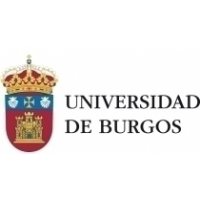 Universidad de Burgos
Technology Transfer Office
Hospital del Rey, s/n, 09001 Burgos, Spain · Spain | PROFESSIONAL
About Universidad de Burgos
The University of Burgos (UBU) was founded in 1994 and has assume its role in the economy, by being capable of responding better and faster to market demands and of developing alliances that can make good use of the scientific and technical knowledge it possesses. According to CyD (Foundation for Knowledge and Development) ranking of normalized impact on research production (2011) University of Burgos holds the 13th position among Spanish Universities with a 1,22 impact index. According to SCImago Institutions Ranking (SIR 2012), the University of Burgos holds the ES.R 105 with a Q1 of 55,8 and Excelence Rate of 13.7 , being leader among the regional universities.

The University of Burgos with the aim of establishing consolidated reciprocal relationships with business community has been integrated in the following National Technology Platforms (Food for Life, SusChem, Wine , Environment, Solar, Biomass) enabling efforts to be made towards a more committed, structured mapped out innovation scenario.

Likewise, close partnerships have been carried out among the Burgos BIC (Business Innovation Center), AJE (Association of Young Entrepreneur), FAE (Confederation of Associations of Enterprises), which enhances its social dimension and helps knowledge generation to be channelled towards progress, welfare and competitiveness in the economy and employment. Thus, the UBU is becoming increasingly well-attuned with the Triple Helix model (model of innovation in a knowledge-based economy).

Besides, UBU is enrolled in a regional transfer University-Enterprise Strategy (2008–2013) aiming at 7 strategic objectives: Strengthen knowledge transfer structures, Generate and strengthen technological supply oriented towards business demand, Promote joint R&D, Promote exploitation of Knowledge, Generate and consolidate technology-based Business activities, Promote innovative culture, Strengthen university–Business convergence.

(http://www.redtcue.es/export/system/modules/com.tcue.publico/resources/DescargasTcue/UE_2008-11_light.pdf).

Since year 2000 UBU has been active in several Research & Innovation European Programmes (FP, CIP, Life, Cost, LLP) with several on-going projects in 7 FP (PROMISE, RADINTERFACES, EMAP, PIEDPIPER, SNIFFER) currently.
Research areas
Electronics, IT and Telecomms
Industrial manufacturing, Material and Transport Technologies
Industrial Technologies
Energy Technology
Biological Sciences
and 4 more
Organization Website

Organization Type

Technology Transfer Office

Founded

1994

Headquarters

Hospital del Rey, s/n, 09001 Burgos, Spain
Start collaborating Now!
We are currently seeking best-in-class collaboration partners for the postings listed below. You can respond to current opportunities by browsing the listed entries. We do want to invite you to cooperate with us so please contact us through the available template and we will get in contact with you. Please provide as much detailed information as possible in order to facilitate the engagement process.
Contact Person SUSANA CÁMARA DECIMAVILLA
Universidad de Burgos